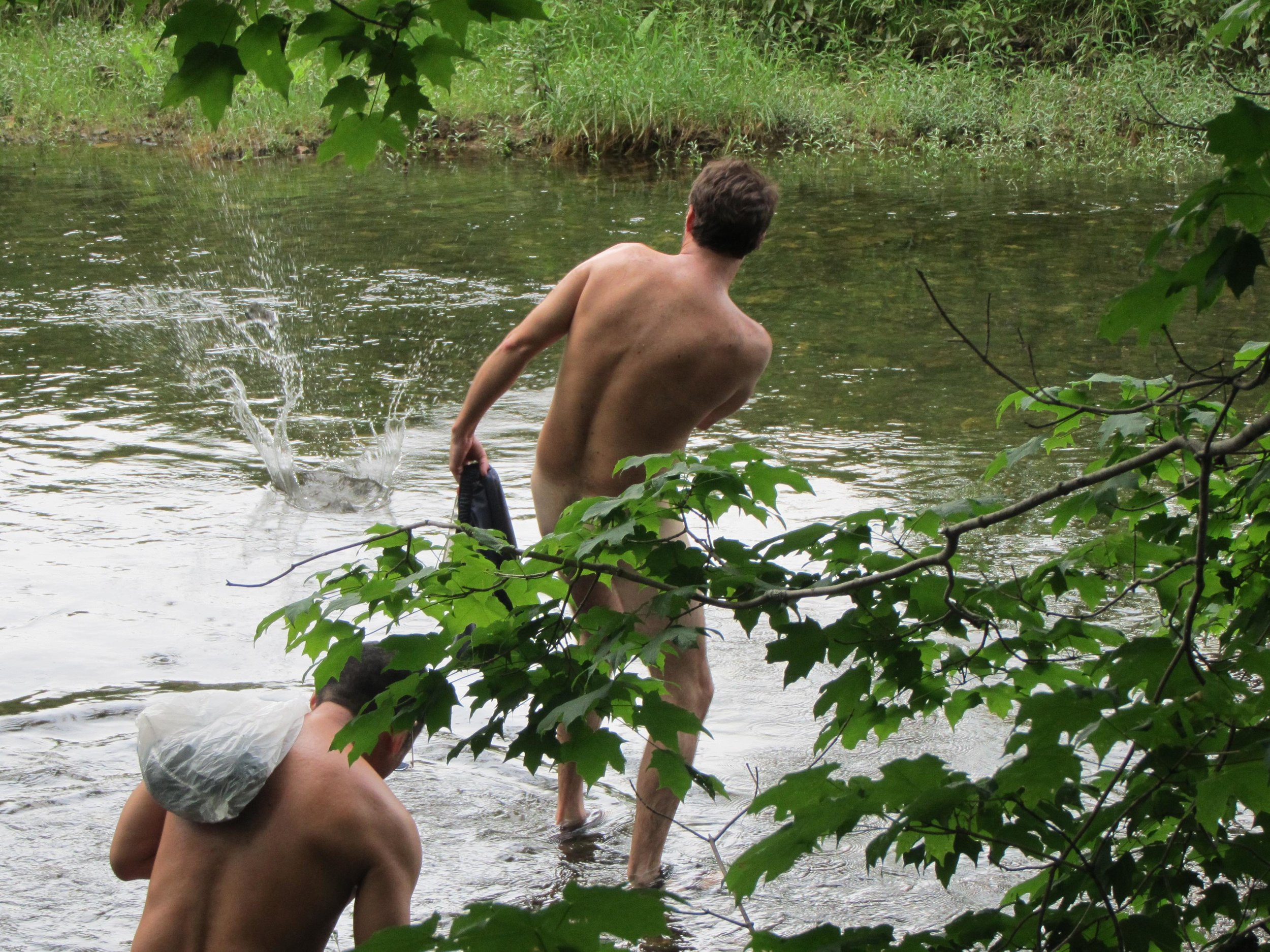 Stonesong summer retreat
Living in the city can take a toll on your mind, body and spirit. Though we all have our yoga practice to rely on, sometimes a true physical retreat can restore the body to a place of balance and harmony. This summer, I'll be leading us back for our annual retreat to Stonesong June 21-23. Stonesong is an absolutely beautiful retreat center run by fellow naked yogis Brian and Eduardo just a few hours outside of the city in Flinstone, MD.
Highlights include morning yoga classes and meditation, evening thai massage and partner work, bonfires, on-site professional massage, river walks, a lovely hot tub, gourmet meals and of course bonding time with the guys.
Several different accommodations are available on a first come first serve basis. Our These retreats tend to sell out quickly so if you're interested I highly encourage you to book as soon as you can. Early bird pricing will last until February 28th and then pricing will go up. Please let me know if you have any questions.
FAQS
What's the schedule look like for the weekend? Download last year's schedule here
What's included in the price of my trip? The price includes accommodations, meals and yoga from Friday June 21st through Sunday June 23rd. It DOES NOT include transportation or excursions.
When should I arrive/depart? Our first formal event will be dinner at 7:30pm on Friday June 21st, you are also welcome to arrive as early as 4pm that day to enjoy some solitary time meditating, reading or journaling. Our first class will be a gentle one directly after dinner. Students will depart after lunch on Sunday June 23rd by 1pm.
What if I don't know anyone going?
Lots of guys come on their own and make amazing friends on the trip. Friends who come together often find it's an amazing time to bond with one another.
How do we get out there?
You can drive yourself or I will help you find a carpool. We've never had a problem getting anyone out there, just shoot me an email about wanting a carpool when you make your booking. Email Me.
Can I drink alcohol?
Yes, while no alcohol is provided you are welcome to purchase and bring alcohol on the retreat as long as you respect those who choose not to drink.
I have dietary restrictions, will I be able to eat anything?
Yes, we can work with any diet.
What's the bedroom, bathroom and kitchen situation like?
This depends on your accommodations, be sure to fully read your description before booking. If you arrive and there are extra beds you can pay to upgrade, but you can't switch from camping to the barn or the barn to the farmhouse without both consent and payment.
What's the deal with food? Meal price is included in the cost of the retreat! Eduardo and Brian are fantastic cooks and just ask that we do a couple of volunteer shifts here and there since feeding a couple dozen guys takes some work.
How much yoga are we doing? I'm worried I'll get worn out.
We have classes every morning and evening, but they're not always full asana practices. Some are restorative, partner and thai massage classes. Also if you need sleep or down time you're welcome to opt out.
Is it worth the money?
YES! Everyone who has come on this retreat in the past has had the time of their life. You'll come back having not only had a fun weekend, but also feeling refreshed and energized.
What happens if I end up not being able to go? $100 of your purchase goes to a non-refundable deposit. Because I need firm numbers leading up to the retreat your payment becomes non-refundable one month before the retreat (May 21st). Sorry I can't be more flexible but when people cancel I lose money and these retreats become difficult to do.
Any more questions? Email Me.